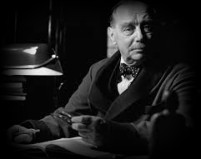 "We must not allow the clock and the calendar to blind us to the fact that each moment of life is a miracle and mystery."
H.G Wells
From the tender age of ten, James was initiated into the mesmerizing world of magical artistry, where he spent countless hours honing his craft. His unwavering dedication and tireless efforts paid off, as he became the youngest-ever member of the prestigious Guild of Magicians at the tender age of thirteen.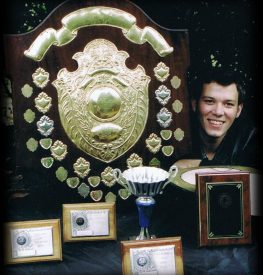 As James entered his twenties, his undeniable talent and hard work in the magical arts began to reap rewards. His exceptional performance at the Magic Circle's Young Magician of the Year Competition earned him a coveted invitation to showcase his skills in front of an audience of 4,000 international magicians.
This was no ordinary event – it was the world's largest and most prestigious magic event and festival, where the best of the best vied for recognition and acclaim. Undaunted by the scale of the occasion, James delivered a spellbinding performance that left the audience spellbound and earned him the title of 'British Champion' at the Young Magical Championships.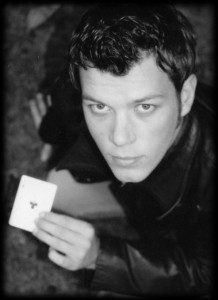 He has toured extensively, performing at some of the most prominent events around the world, from conferences and corporate events to royal weddings and top hotels. James has also graced the stages of some of the world's most prestigious theatres, leaving audiences spellbound with his exceptional skill and mastery of the magical arts.
But James' success is not limited to the stage. He has also made a name for himself in the academic world, earning a Master's degree in International Law and working for legal departments within organizations and human rights NGOs both in and outside the UK.
His insatiable thirst for knowledge and constant inquiry into the philosophical and practical approach to performing arts have helped to shape his unique approach and exceptional talent. It is this dedication and commitment to his craft that allowed him to perform among the stars of the magical arts.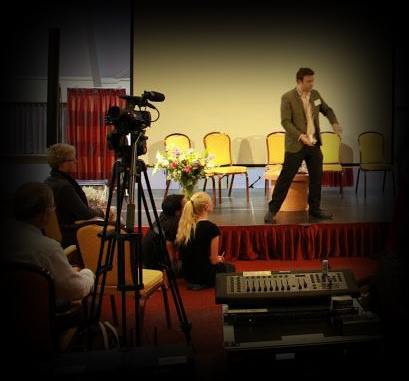 James has long been fascinated by the pursuit of wisdom and the quest for knowledge. His deep interest in philosophy and psychology has driven him to explore the volumes of teachings and insights that have been passed down through the ages. As a true lover of wisdom, James has immersed himself in the world of philosophical inquiry, reading thousands of books, listening to teachers, and embarking on a unique exploration of the human experience.
The word "philosopher" comes from the Ancient Greek (philosophos), which means "lover of wisdom," and it is a term that James has truly embraced. His studies have encompassed a broad range of philosophical and psychological teachings, and he has delved deeply into the wisdom and insights of the great thinkers and philosophers throughout history.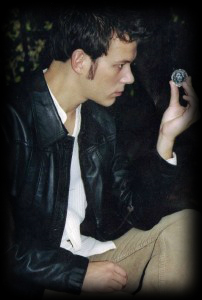 James' deep fascination with the intricacy and elegance of classical art and Eastern wisdom has driven his exploration of the mystery and beauty of life. He has studied how Western classicism and romanticism emerged from this process but manifested in a very different way than the ancient East. With his broad and comprehensive understanding of the art and wisdom of both the East and the West, James has become a true connoisseur of the human experience.
While living in Blackheath, James embarked on a new journey, writing an international law book that is now traditionally published. His expertise in law and policy has led him to work with different organisations and write for several journals and magazines in these fields, as well as in philosophy.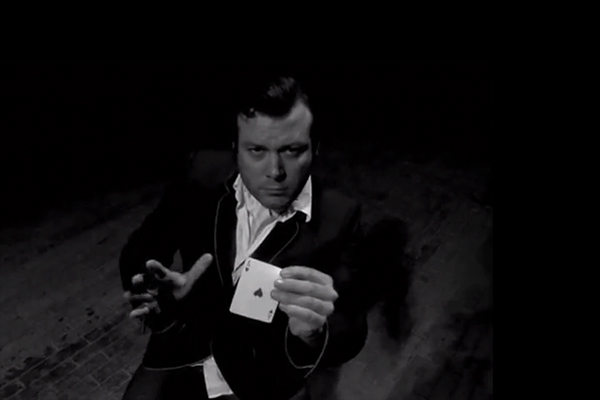 Through his continued exploration and development, James has created a style of magic that is truly his own – 'Philosophical Illusion.' This unique blend of philosophy and magic has captivated audiences at universities, conferences, and theatres alike. With his show 'In Search of the Miraculous! An Evening of Philosophical Illusion,' James takes his audience on a journey of discovery, exploring the mysteries of life and the human experience through the art of magic. His performances are not just visually stunning, but thought-provoking and intellectually stimulating. James has truly mastered the art of using illusion to connect with his audience on a deep and meaningful level.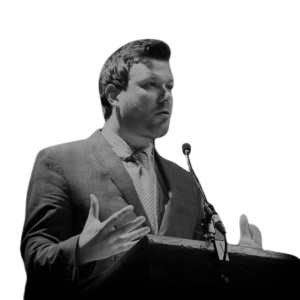 James'  has deep passion for artistry, philosophy, and the mysteries of human perception. His close-up performances are a sight to behold, with precision and elegance that is unmatched in the industry. James is a natural entertainer who can capture the attention of any audience and leave them in awe with his illusions and tricks.
But it's not just his artistic talent that sets James apart – he is also an expert in law and politics, making him a versatile performer who can cater to any event or occasion. He is a skilled analyst and trainer who has authored books on these topics, making him a sought-after speaker at conferences and seminars.
Whether you are hosting a private celebration or a corporate event, James is the perfect addition to make it an unforgettable experience. He can seamlessly blend his close-up artistry with his philosophical approach to create a unique and mesmerizing performance that will leave your guests talking for years to come. Don't miss out on the opportunity to witness James' unparalleled talent and professionalism.
He can share his experiences by demonstrating the mysterious and inscrutable phenomena that even the most learned scholars cannot explain.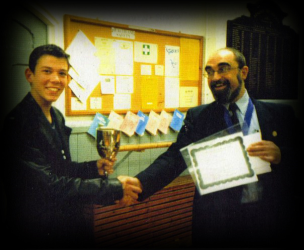 As James grew older, he continued to immerse himself in the enchanting world of magic, joining a leading education theater company. His exceptional talent and skill as a magician quickly garnered recognition, and he found himself gracing stages across the country, both on television and in live theater performances. Along the way, he won numerous prestigious awards, cementing his reputation as a true master of the magical arts.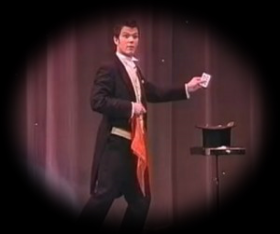 This achievement was no mean feat, and it cemented James' status as a true master of the magical arts. His name was now on the lips of industry insiders and enthusiasts alike, and his future in the world of magic looked brighter than ever before.
James was also a gifted student of politics and political philosophy, but he became a multi-award-winning magician, recognized and acclaimed by the largest organization for magical arts in the world.
His exceptional skill and talent have earned him numerous prestigious awards, including the highly coveted 'International Brotherhood of Magicians' award for his captivating and entertaining performance in the magical arts.
But that's not all – James has also twice won the 'International Brotherhood of Magicians Dittia Shield' for his exceptional stage shows, which were deemed to have the best and highest standard of skillful and masterful magical artistry.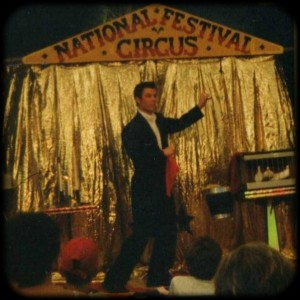 As James moved into his twenties, his focus shifted towards a deeper exploration of the artistry that had captivated him for so many years. He embarked on a series of retreats and discourses, seeking to unlock the secrets of perfecting his craft and integrating his intellectual pursuits with his magical artistry.
Throughout this journey, James has worked with television companies, theatres, organizations, and universities, among other areas of the intelligentsia. His unique blend of intellectual curiosity and unparalleled talent has made him a sought-after collaborator and performer, and he has spent time meeting and working with distinguished fellows across a wide range of disciplines.
From publication and creative arts to philosophy, academia, performing arts, theatre, and television, James has immersed himself in a world of creative exploration and intellectual pursuit. His dedication to his craft and his constant quest for knowledge have set him apart as a true master of the magical arts, and his reputation as a sophisticated and insightful performer is sure to endure for years to come.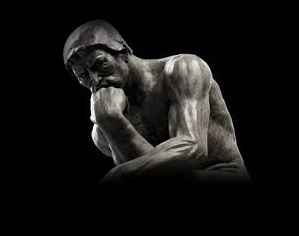 Driven by a relentless curiosity and a deep desire for understanding, James has approached his studies with a level of dedication and commitment that is truly remarkable. His journey of discovery has taken him on a unique exploration of the human experience, and his insights and understanding have made him a true expert in the field of philosophy and psychology.
As a performer, James brings a unique perspective and depth of understanding to his magical artistry. His insights and knowledge of human nature and the human experience have informed his approach to his craft, and he has become known as a true master of his trade. With his deep love of wisdom and his unwavering commitment to his craft, James is a shining example of what it means to be a philosopher in the truest sense of the word.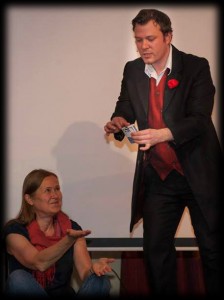 James has developed a unique and minimalist lifestyle that allows him to focus on the essential things in life. His applied philosophical approach to life has led him to explore the integration of conjuring and illusion into aesthetics and storytelling, creating performances that are both visually stunning and intellectually captivating. With his deep understanding of the human experience and his ability to captivate his audience, James has become a master of the art of magic and illusion, leaving his audiences spellbound and yearning for more.
Living on a houseboat in Kew, James delved deep into the essence of his craft, contemplating the very meaning of "magic," which translates in English to "Wise Man." This person is a master of the sciences, physics, psychology, philosophy, spirituality, and all aspects of life. James realized that by incorporating these elements into his performances, he could not only entertain but also inspire and help others achieve what they need. He saw this as a highly effective performance method that has a transformative effect on the people he is entertaining.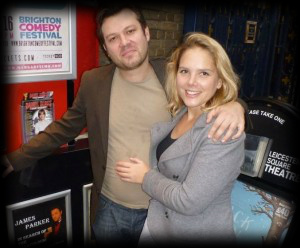 James is a master of his craft, using his deep understanding of human perception to create performances that are both visually stunning and intellectually stimulating. He has dedicated himself to perfecting his art, using his applied philosophical approach to create a unique style that he calls 'Philosophical Illusion.'
Through his performances, presentations, and speeches, James has become a highly sought-after performer, captivating audiences at theatres and conferences around the world. He believes that magic is a serious art form that allows us to explore the very foundations of human perception, and his passion for this art form is evident in every performance he gives.
As he continues on his journey of exploration and discovery, James remains committed to pushing the boundaries of his craft and sharing his insights with others. His observation that we are all deeply on an adventure is a testament to his belief in the transformative power of magic and the importance of continually striving for excellence in all areas of life.