Global & Multi Award-Winning Conjuror & Mind Reader.
The Visionary of the Magical Experience.
The Transformer of Events.
One of the Best.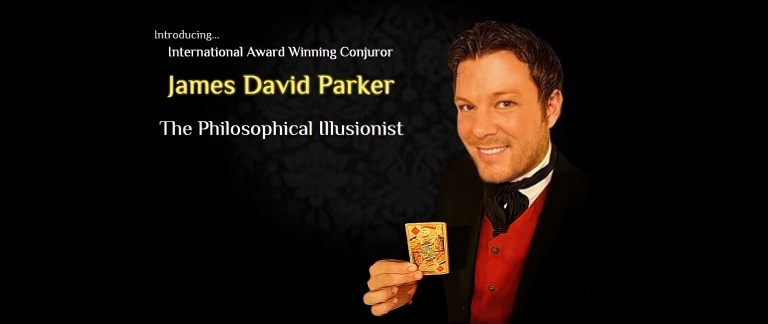 James combines his high intelligence & natural warmth with a virtuoso presence.

Featuring a signature that combines traditional and contemporary performances into an unforgettable experience.

All done with authenticity, elegance, & the quality of wisdom infused with a bohème style of performance.

James has graduated with a degree in politics, a masters in international law, he is published in law & has worked for NGO's & On Her Majesty's Service. James

is classically trained in conjuring and performance, as well as purely a self-taught method actor like Jim Carey & Ben Kingsley. He is one of the most sought-after performers for exclusive events. 
James has performed his composition of classical and contemporary artistry for the best events and people in the world and he has won some of the industry's most prestigious awards at the largest conjuror conventions and the world's largest organisations for magical and sleight-of-hand arts. When you are looking for that something unique and special then book James. He is the choice for the most astute event organiser when booking for top organisations, fashionable venues, art exhibitions, weddings, and private events. One of the best entertainment choice for your exclusive & private event! 
James thinks and performs with the vision that there is more to the magical experience than doing impressive tricks.

 James'

 artistry m

akes magical memories t

hat

can inspire, innovate, & add even more transformation to your exclusive event,

making your guests believe the impossible is possible.

Imagine a master conjuror who has a philosophic manner and the style of an English gentleman.

Masterful sleight-of-hand artistry, magie nouvelle, theatrical conjuring, method acting, mentalism, and at specific performances what James has coined philosophical illusion. His

artistry is the height of style, sophistication and amazement for an exquisite experience.

He sets the highest standards in quality and provides a matchless experience.
One of the few multi award-winning magicians to also be awarded testimonials from some of the greatest thinkers and artists in the world.

He delivers expertly crafted performances, blending a philosophic manner, with exceptional sleight-of-hand and mind-bending mentalism.

He is en masse trained in performing arts & p

eople see something incredibly unique about James' work. They describe beyond the sleight-of-hand, that which is behind the scenes, an exceptional presence, mesmerizing, awe-inspiring moments, & just like an experience of real magic.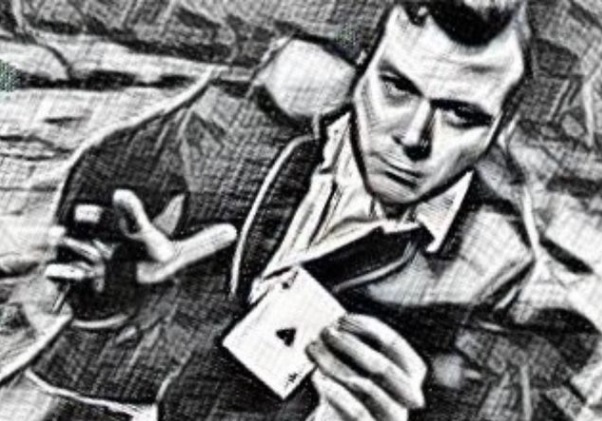 Performing for Channel Four
at the South Bank Centre.
The Leading Performer & Speaker 
James is a great entertainment option for top brands.  He can tailor his performance to meet the needs of the brand perfectly.
James' personality attracts brands who want their events to grow and be even more influential and effective. He has been the featured close-up artist and speaker for top executives. They are drawn with a strong attraction to James' sensational, inspirational, and imaginative art. Across your company's communication and collaterals, James' art is expansive, eloquent, and stirring. It will make your customers feel captivated and think, "I want to experience more with this brand." If you are in the business of giving customers a novel experience — a magical moment —, then James is the archetypical and perfect fit for you. James' impeccable and incomparable talent is punctuated by visually stunning dexterity, acclaimed flair, and delivering an extraordinary performance every time.