Conjuring with
Depth, Intelligence, Elegance & Enjoyment 
"James is too profound for the small screen"
Sir Trevor McDonald
James has been featured in

"Everyone is talking about James, he is like the Picasso of his genre."
Lucian Freud.

"Utterly Amazing, best I have seen"
Kaiser Chiefs.

"James Parker is a master of the mysterious magic arts who has created the phenomenal 'Philosophical Illusion'. He is a former teen prodigy and has now developed into an internationally respected virtuoso of his craft."
From the Humanist UK, The Ethical Society & The Centre for Inquiry (CFI) UK websites.

"If there's any magician today who can be compared to the spellbinding Eisenheim in the film "The Illusionist," it's James David Parker. As with Eisenheim, there's something otherworldly and Victorian about James, as if he's still in touch with the timeless mysteries that others have forgotten about. And like Eisenheim, James blends magic with metaphysics, illuminating it all with a profoundly moral vision. No one else is doing what James is doing."
Dr Greg Goode, internationally recognised and certified philosophical practitioner,
world renowned author on western and eastern philosophy, and a student of the mysterious arts.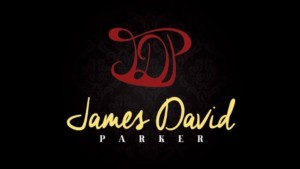 "A Magical Sage"
David Ellzey, best-selling author, coach, speaker, seminar leader, transformational performer, and expert on philosophical counselling.